Off-Leash K9 Dog Training Wilmington DE
Off-Leash K9 Training specializes in private lessons, dog behavior consultations, and teaching the owners to understand why their dogs do the things they do. This helps create a strong bond between the owner and dog.and without the restriction of a leash.
We believe that 98% of all dogs can be trained to have amazing obedience: regardless of breed, size, shape, or age!
Dog Obedience Training Wilmington Delaware
Matt Ferramosca stumbled his way into Off Leash K9 Training a little over five years ago when his Pitbull/German Shepherd mix, Annabel, was in dire need of some off leash training. While a very smart dog and excellent INSIDE, she was a bit of a rascal and loved to play tag, her favorite game, while outside off leash. In addition, Matt could not get a grasp on Annabel's intense prey drive as Annabel would not hesitate to take off after a squirrel, deer or rabbit. After graduating from OLK9's Basic and Advanced Obedience Program, Annabel became an ambassador for her breed, and Matt was sold on Off Leash K9 Training's ability to change peoples' lives in addition to their canine companions. Matt loves talking with clients and discussing how his obedience programs will be able to meet their unique training needs en route to establishing a happy and healthy hierarchy within the clients' "pack."
Matt has 5+ years of experience working with advanced canine obedience and behavior modification through Off Leash K9 Training. In this time, he has trained 3,000+ dogs, and he has made progress with each and every one. Matt will work with any behavioral issue, breed, or client!
Matt hails from Richmond, Virginia. He graduated from James Madison University with a Bachelor's Degree in Political Science and a Minor in Economics in addition to a Master's Degree in Higher Education Administration with a Counseling Psychology Concentration. Matt combines his extensive experience with Off Leash K9 Training with an unparalleled passion to make a difference in the lives of others through canine obedience and behavior modification. What separates Matt from most other trainers is his expanded understanding of operant conditioning and both human and canine communication. Matt utilizes this knowledge to identify the most beneficial obedience and/or behavior modification package for each family.
When he is not training dogs, Matt likes to play sports, hang out with friends and family, take his dogs on adventures, or pretty much anything outdoors when the weather is nice! Now that his Master's degree is complete, he looks forward to entering Moose, his 2-year old Chesapeake Bay Retriever, into as many competitions as possible. Moose is trained in Italian!



Are You Ready?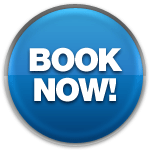 Book Appointment
What we enjoy most is seeing dogs that have spent their whole life on a leash, now being 100% Off-Leash and obedient! We thrive off of seeing the joy in both the dogs' and the owners' face when they have mastered a new command without the restriction of a leash.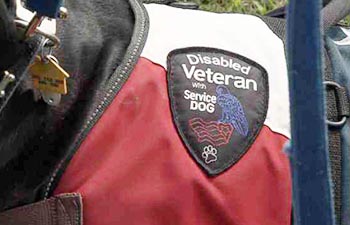 Offleash K9 also offers certified service dog or certified therapy dog classes! If your dog has the drive and disposition, he/she can be trained to assist you in your daily life.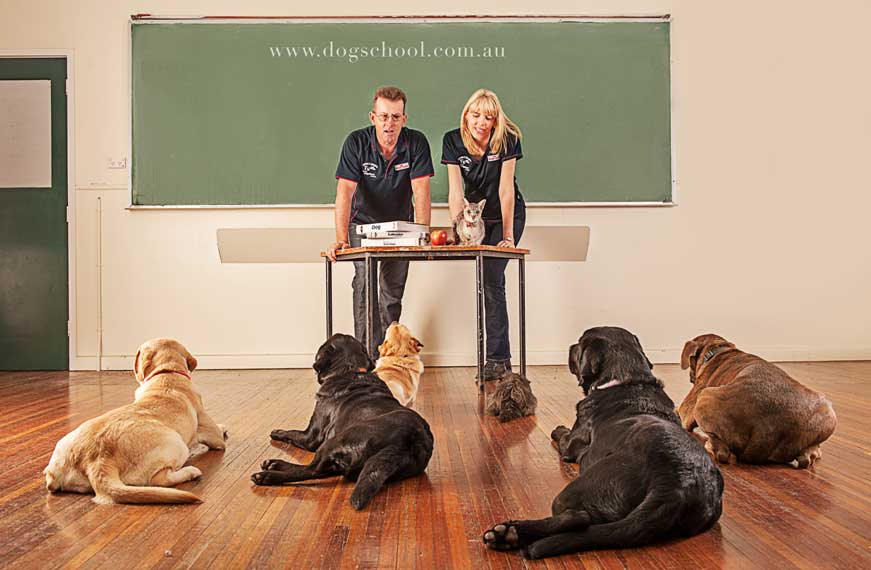 When you want your dog to have a high level of obedience and/or fix specific behavioral issues, contact Offleash K9. Our dog trainers will train your dog to be obedient off leash at home and out and about.
2 World Records In Dog Obedience Training
Over 1200+ Before/After Videos On YouTube
Over 125+ 5-Star Dog Training Reviews On Google
Globally Recognized Dog Obedience Training
Voted Best Dog Trainer in Delaware TWO years In A Row
What Do Our Clients Say?
WE LOVE CLIENT'S SMILE!
I cannot say enough good things about Off Leash K9 Training!
Off Leash K9 Training has made my dog amazing! I would highly recommend them.
Since doing the 2-week board and train, I highly recommend Off Leash K9 Training to all of my clients