About Off Leash K9 Delaware
Matt Ferramosca – Owner
Matt Ferramosca (Owner) stumbled his way into Off Leash K9 Training a little over five years ago when his Pitbull/German Shepherd mix, Annabel, was in dire need of some off leash training. While a very smart dog and excellent INSIDE, she was a bit of a rascal and loved to play tag, her favorite game, while outside off leash. In addition, Matt could not get a grasp on Annabel's intense prey drive as Annabel would not hesitate to take off after a squirrel, deer or rabbit. After graduating from OLK9's Basic and Advanced Obedience Program, Annabel became an ambassador for her breed, and Matt was sold on Off Leash K9 Training's ability to change peoples' lives in addition to their canine companions. Matt loves talking with clients and discussing how his obedience programs will be able to meet their unique training needs en route to establishing a happy and healthy hierarchy within the clients' "pack."
Matt has 5+ years of experience working with advanced canine obedience and behavior modification through Off Leash K9 Training. In this time, he has trained 3,000+ dogs, and he has made progress with each and every one. Matt will work with any behavioral issue, breed, or client!
Meet Your Delaware Trainer
Rachel Moseley – Head Trainer – Southern Delaware
Rachel Moseley (trainer) began her time with Off Leash K9 Training as a client 2 years ago.  Her Labrador retriever Monte was an incredibly loving and playful 1 year old that carried with him a bit of stubbornness and strong will.  Rachel knew his calm demeanor and desire to be around people would make him a perfect therapy dog, but she needed help getting him under control on a leash.
After graduating from Basic Obedience, Monte and Rachel went on to complete Therapy Dog training.   That experience as a client helped Rachel realize she had a passion for understanding dog behavior and for helping others achieve a similar life of Off Leash obedience for their dog.
Today, Rachel and Monte spent a lot of time at the Children's hospital and in schools providing affection, comfort and love to a variety of people in need.  Rachel likes learning about clients and helping each one incorporate obedience into their individual lifestyles.  She enjoys seeing owners become the pack leader and create happy, stress-free lives within their homes.
Dirk Hamilton – Senior Trainer – Wilmington
Dirk Hamilton came to Off Leash K9 Training in dire need of some serious help. His Doberman, Godric, came from a rescue situation where he was badly abused. Because of this, Godric learned to use his aggression to turn things off he didn't like. His aggression grew towards dogs, people, and even against Dirk. After 5.5 years and after one more serious bite, Dirk realized this was way out of hand.
After reaching out to 3 different "behaviorist specialists" he was told Godric needed to be put down, he was too aggressive. That's where Off Leash K9 Training came to the rescue! They were the only ones willing to help. After going through the "Board and Train Program" Dirk regained control. It was life-changing, literally, with the opportunity to change the lives of owners and dogs alike, Dirk came aboard the Off Leash K9 Delaware Team as a trainer!
With dedication and passion, Dirk was able to rehabilitate Godric into being more comfortable and social around people and other dogs. Then came along Scout, Dirk's 2nd dog. She was another pup in dire need of help. With fear-based aggression and a couple bites on her record, she was heading to a kill shelter. With the proper guidance, discipline, and training, Scout is now a demo dog and helps other aggressive pups become more confident! Godric and Scout live, train, and play happily together.
Today, Dirk thrives in helping troubled pups and owners effectively communicate, bond, and learn from each other for a better and easier lifestyle. "Changing lives one dog at a time!"
Carl Griffith – Trainer – Wilmington
Carl Griffith walked into Off Leash K9 1.5 years ago as a client with his English Mastiff, Caesar. Caesar was a super sweet dog in the house with his family, but reactive towards other dogs and people, and very protective of his mom. After completing the Basic and Advanced lesson package, Carl learned how to help Caesar redirect his anxiety and negative behavior into obedience. This program changed his life for the better, and Carl wanted to be able to help other families see the same transformation of their dogs into even better versions of themselves.
Carl loves helping all dogs become complements to their families but especially enjoys helping to the change the life of dogs like Caesar, who because of their fear or anxiety are labeled aggressive. He also enjoys helping each dog's family learn how to unleash the potential of their fur baby and give them the freedom to take their dog with them anywhere with confidence.
Contact us to sign up for our Dog Training Program
If you are looking to maximizing your dog's natural abilities and have an obedient pet that you can control with ease, contact Matt today. Your privacy and pet's issues are protected. You are offered the utmost consideration to make sure your situation with your pet/s. Expert Training for all breeds, all ages, and all issues.
Get Started with: STEP 1
Pay for your desired Training Package below
STEP 2
Click the link to schedule lessons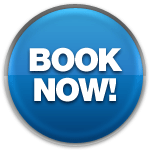 Book Appointment
***YOU MUST PAY FOR YOUR DESIRED TRAINING PACKAGE BEFORE SCHEDULING LESSONS***
**Email us at: [email protected] for more information about our Military/Emergency Services discount, and our Multiple Dog discount!